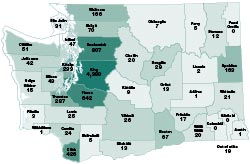 5,000+ Plug In Electric Vehicles in Washington
Washington roads are now home to 3,658 all-electric vehicles, with a total of more than 5,000 Plug-In EVs registered in Washington! See map showing number of registered PEVs by county. (pdf, 251kb)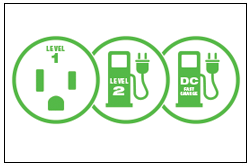 The eGallon
On average, it costs about 3 times less to drive an electric vehicle compared to a similar vehicle that runs on gasoline. Find out how much it costs to fuel and electric vehicle in your state.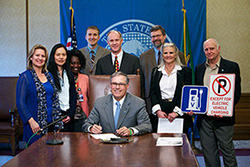 Governor Inslee helps clear the path for EV charging
Governor Inslee signs the "de-ICEing bill" SB 5849 into Washington state law. Electric vehicle charging stations must be clearly marked and drivers who block the space without plugging in could receive a $124 fine. Learn more about EV signs.