This site highlights petroleum reduction and sustainable transportation solutions on the I-5/Hwy 99 corridor from British Columbia, Canada to Baja California, Mexico "BC to BC." The multi-state effort aims to promote high-efficiency and cleaner fuel vehicles including Compressed Natural Gas (CNG), Biodiesel, Hydrogen Fuel Cell, and Plug-In Electric Vehicles.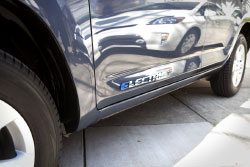 California Surpasses 100,000 Plug-in Car Sales
California sped past a major mile-marker this September  – selling more than 100,000 plug-in cars since 2010.  Electric vehicle sales have continued to rise steadily in California over the last several years.  See the sales growth for yourself!